Forecasts predict that food demand could surge by anywhere from 59% to 98% by 2050. This surge is set to reshape agricultural markets in ways hitherto unimagined. Farmers across the globe face the daunting task of ramping up crop production, either by expanding agricultural acreage or enhancing the efficiency of existing farmlands through techniques like precision farming, fertilizer optimization, and embracing innovative methodologies.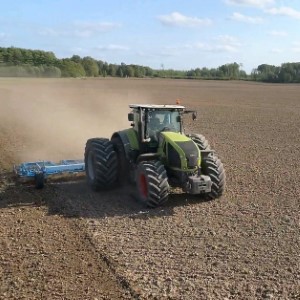 A multitude of factors, ranging from climate change and urbanization to insufficient investment, compound the challenge of ensuring sufficient food production. Climate change-induced water scarcity, rising global temperatures, and extreme weather patterns are anticipated to exert long-term adverse effects on crop yields, particularly in vital agricultural regions near the Equator. For instance, the Brazilian state of Mato Grosso, a cornerstone of global agriculture, may face an alarming 18% to 23% reduction in soy and corn output by 2050 due to climate change. Other crucial regions like the Midwestern U.S. and Eastern Australia may similarly witness substantial agricultural output declines due to extreme heat.
Nevertheless, there are regions initially poised to benefit from climate change. Nations situated across northern latitudes are expected to experience extended and warmer growing seasons in select areas.
Even with increased output in some regions and improved supply-demand synchronization by traders, doubling food production by 2050 remains a formidable task. Businesses and governments must collaborate to boost productivity, foster innovation, and enhance supply chain integration for a sustainable global food equilibrium.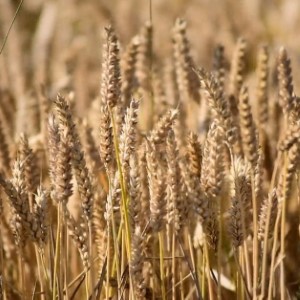 At the same time as existing agricultural areas are being phased out for environmental and climate reasons, the demand for new production will drive up prices on existing agricultural areas.
Over the past five decades, the value of farmland has experienced a consistent and gradual increase, punctuated by only a few minor declines during this period. This trend is expected to persist, possibly even with a increasing impact.
Investments in agricultural real estate in the Baltic States have become appealing e.g. due to favorable climate for plant production, good quality farmland, available areas, stable political situation, EU and NATO membership and moderate land prices, which however are increasing.
Mediation of agricultural and forestry real estate:
Jesper Kjær ApS has been facilitating investment projects in Poland, Lithuania, Latvia, and Estonia since 2001, with a particular focus on agriculture since 2003.
Our position is based on a deep understanding of local opportunities - and the ability to be at the forefront of tomorrow. We take pride in being a committed partner, and we have made it our brand to make the impossible possible.
Through our extensive and efficient network, we foster close collaboration to provide our investors with the best possible opportunities. At Jesper Kjær ApS, we offer a wide range of investment options tailored to your needs. As commercial brokers driven by innovation, passion, sustainability, and long-term solutions, we are here to assist you in securely achieving your investment goals.
Contact us for further information.
Agriculture and forestry for sale:
Here you will find a selection of Agricultural Farms , Real Estate Objects and Forestry for sale.
If you don't find exactly what you're looking for, please feel free to contact us. We have properties that have yet to be posted online.